Often called "Big Sky Country," Montana is an absolutely beautiful state with stunning mountain views and tons of wildlife. This also means that the state is no stranger to fishing activities, especially ice fishing. With beautiful state parks and an abundance of outdoor activities, fishing is another pastime enjoyed by Montanans. Whether it's spring, summer, or winter, there are always anglers in the state ready to get out their gear and fish!
While there are many places to ice fish in the state, choosing the right spot can be difficult. That's why we've put together a list of the best ice fishing lakes in Montana. So whether you're new to the state or a longtime Montanan simply looking for a new fishing spot, we've got you covered.
Lake Georgetown
Our list starts with Georgetown Lake, one of the state's best-known ice fishing spots. Lake Georgetown is located in southwestern Montana near Anaconda. This is considered one of the most beautiful lakes in the state. It is so beautiful that people travel to this lake all year round, including in winter. Although the lake is relatively large at 3,000 acres, it's actually not that deep. But that's why it freezes so quickly. The best time to visit this lake is during the months of December to March. Fishermen come here to fish for salmon, rainbow trout and pike. Lake Georgetown is also a Blue Ribbon fishing stream. This means that you will be able to catch high quality fish in these waters. Overall, this is a beautiful lake with plenty of fish to catch in the winter.
Anglers from all over the state of Montana travel to Lake Georgetown to take advantage of the ice fishing opportunities.
Fort Peck Lake
Fort Peck Lake is a major reservoir in Montana. It was formed when a dam was created on the Missouri River, and is now the largest body of water in the state. Fort Peck Lake is the fifth largest man-made lake in the United States. To better understand how big it is, the lake covers an area of ​​245,000 acres. The lake is approximately 134 miles long and has a maximum depth of 220 feet. In addition to being quite large, this lake is also one of the best ice fishing spots in the state. This lake has nearly 50 different species of fish. These include fish such as walleye, pike, trout and smallmouth bass. This is a great lake to visit if you are looking for a wide variety of fish to catch.
Many anglers come to Fort Peck Lake to fish for trophy fish such as lake trout, walleye and pike.
Flathead Lake
Flathead Lake is a huge lake! In fact, it is the largest natural freshwater lake in the West. As such a huge lake, it rarely freezes over completely. The lake consists of 200 square miles of water and 185 miles of shoreline. Despite this, the lake remains a popular spot for ice fishing. Many bays and coves freeze during the winter and are perfect places for ice fishing. Here there is a wide variety of fish that anglers can catch. These fish include lake trout, whitefish, pike, bass, yellow perch and salmon.
However, it is important to note that the southern half of Flathead Lake is part of the Flathead Indian Reservation. This reservation is home to the Confederated Salish and Kootenai tribes. Therefore, those who wish to ice fish will need to obtain a permit to do so. Overall, this is an excellent lake for anglers looking to maintain a lot of personal space while catching many different species of fish.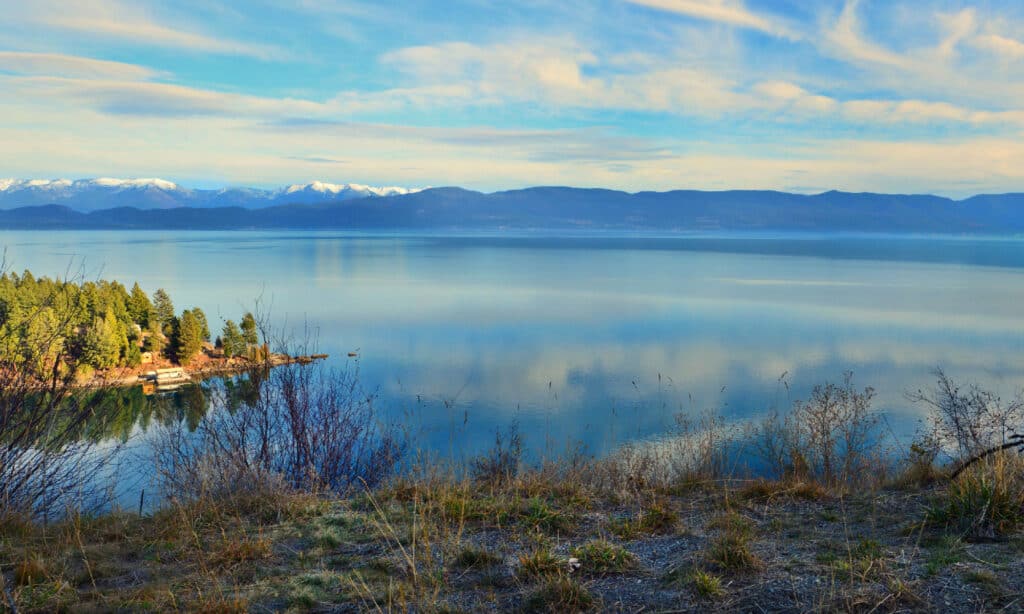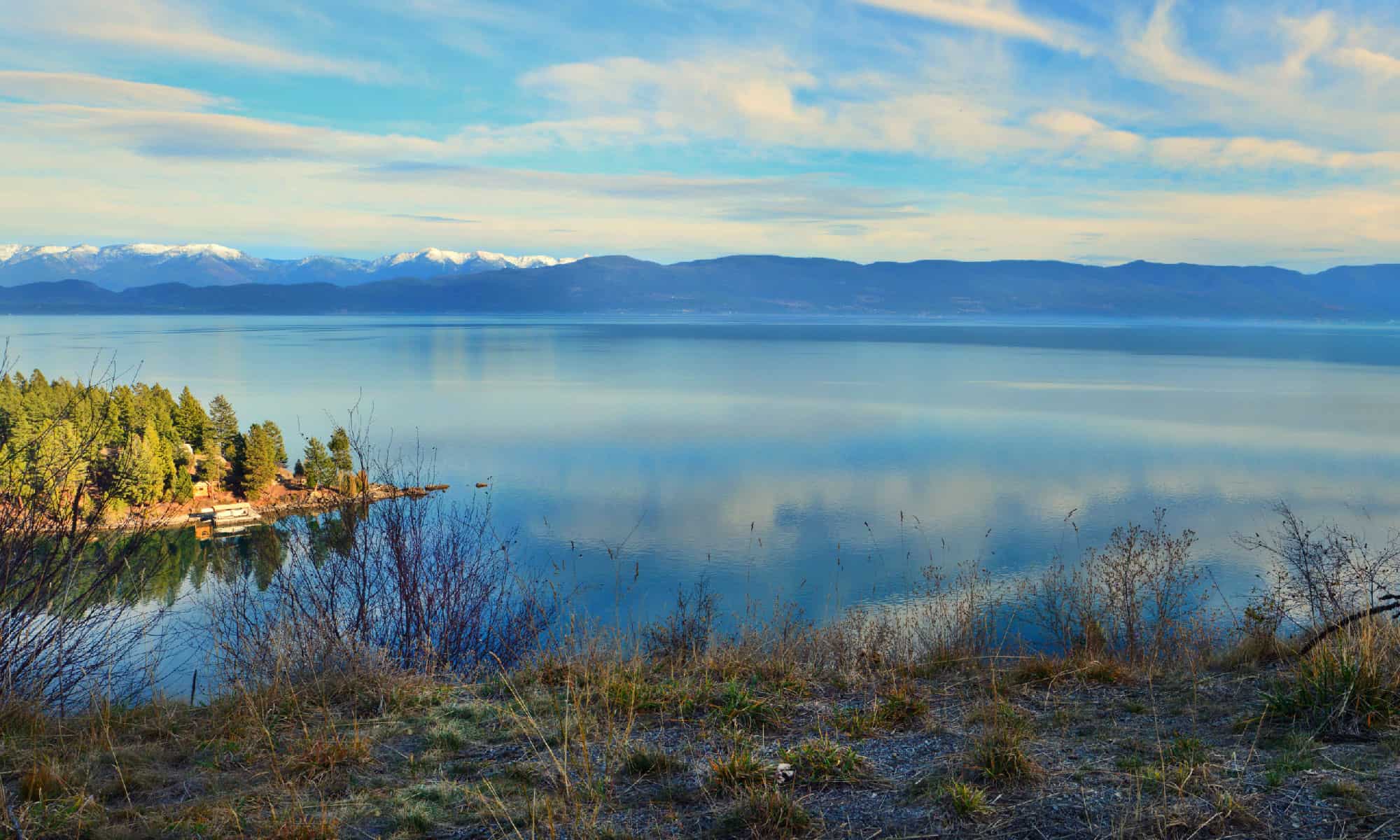 Located in northwestern Montana, Flathead Lake is the largest natural freshwater lake west of the Mississippi.
Canyon Ferry Lake
Canyon Ferry Lake is one of the most popular recreation areas in the state. This is because it is conveniently located from Helena, Great Falls and Butte, Montana. This lake is actually the third largest in the state. It covers 35,181 acres and 76 miles of shoreline and was formed when Canyon Ferry Dam was built. It remains a popular ice fishing destination thanks to its variety of rainbow trout, walleye, walleye and perch.
Located on the Missouri River near Helena and Townsend, Montana, this lake is the third largest body of water in the state.
Lake Hebgen
Located on the outskirts of Yellowstone National Park is a beautiful lake known as Hebgen Lake. This is a great place to go, especially if you already have plans to explore Yellowstone National Park. What makes this lake so great is that it's 21 square miles, which means there's plenty of room to spread out and not feel like you're crammed in by too many people. Some of the easiest and most accessible places to access the lake for ice fishing include Kirkwood Resort and Marina. When you fish here, you can expect to catch lots of trout, including rainbow trout and brown trout. The average size of fish in this lake is between 14 and 18 inches. However, some anglers have caught fish up to 20 inches in size! With just the right amount of patience, you could walk away with a real trophy fish.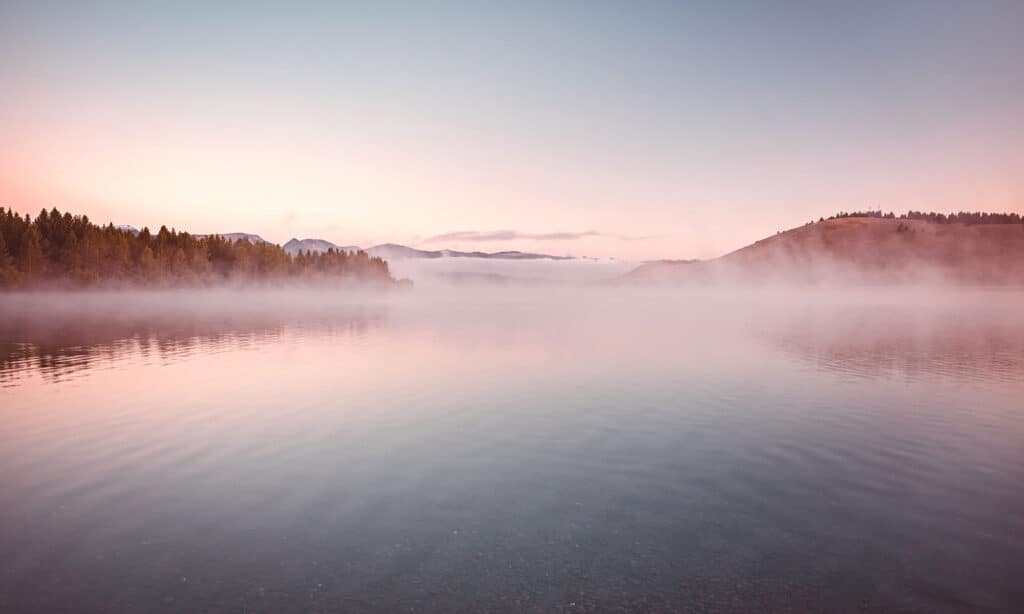 Lake Hebgen is an excellent ice fishing spot for large trout.