We hear a lot about "all-terrainers" – the boat that does it all – from fresh to offshore and everything in between. Multipurpose boats are great, I have one myself, but if your fishing is more specialized I suggest you look for a more specialized boat. If you're an offshore fisherman, you'll want to buy a large towboat with enough space and safety to go ashore, catch fish, and get you and your crew back safely. At the opposite end are specialist freshwater boats, and over the next few pages we'll look at boat choice and what options and accessories you should buy if you're a dedicated freshwater fisher.
Bumper season
The east coast of Australia has received a record amount of rain in recent years. For the most part, it has been fantastic for the quality of the freshwater fishing. The coming season is shaping up to be one of the best in history. We have reservoirs and rivers full of water and successful fish migrations. In addition to this, state fisheries agencies have been replenishing stocks with regular fish stocking activity.
Choice of ship
The choice of boat depends on where you fish. Freshwater fishing is done in rivers (and streams) or reservoirs. If you fish one more than the other, it can affect your boat choice. Of course, you can find a boat that fishes small rivers and reservoirs safely and effectively.
Personally, if I only had to fish one reservoir and regularly visit some of the larger, more exposed reservoirs, I would choose a larger boat that is safe enough to handle different conditions.
Large reservoirs can be lethal in bad weather, especially large alpine lakes like Eucumbene. Strong winds can cause severe waves and cold, icy water makes it lethal. Even some of the warmer lakes can be dangerous in high winds.
My advice for those who want to fish reservoirs regularly is to choose a boat over 4.5m. Of course, anyone fishes these waters in small 12 foot cans and most of them are perfectly safe, but it pays to pick your days and not venture too far in bad weather. It's also worth wearing a life jacket!
A bigger boat also has a bigger engine and can travel faster and farther. This is an important factor in traveling these larger lakes and looking for fish.
The standard "v-nose punt" style boat is a good reservoir choice and most manufacturers make them over 4.5m. They are usually light, easy to tow, easy to maneuver on the ramp and stable for fishing. Most of the modern versions from brands like Quintrex and Stacer are great versatile boats. They ride well on a bit of chop and have loads of built-in fishing features suitable for freshwater fishing. They also make great estuary boats if you decide to venture inshore.
The aluminum construction is usually tough enough to withstand the knocks and wear and tear you expect while fishing one of these lures. There is usually fallen wood, branches, rocks and shallow water. It's still worth being careful!
Fiberglass boats also work well on reservoirs, although there are fewer options at the smaller end of the market.
Fiberglass tournament boats are popular. They are generally much longer, and although they sit low in the water, most are capable of handling reasonably choppy water. These tournament style boats were developed in the USA and most are still manufactured there and were designed for the US bass fishery. They have excellent designs and fishing characteristics and are ideal for our reservoirs and for chasing native fish.
If you do less reservoir fishing and more river fishing, a smaller boat might be more suitable. Australia has endless little rivers. Some of these run along the coast and become fresh at the headwaters and contain bass. Inland there are many small rivers containing native and introduced species that are worth pursuing from a small boat.
You can use a kayak or canoe and these are especially useful in rivers that contain rapids! It is easy to drag a canoe or kayak through or around a rapid. Ships are not that easy!
Most small rivers, however, are well suited for a small point. Choose a 10-12 foot shape, the longer boat is more suitable for two people and the smaller one if you are fishing alone. Again, aluminum is preferred and generally the most popular, but small boats made of fiberglass, composite, and even plastic are suitable for small inland and coastal rivers.
Choose a small engine and keep the boat simple and light. These small river boats are capable of launching in tricky areas and are very easy to tow and maneuver on the ramp or in the water. Although they are simple and small, they are also very effective fishing machines.
Electric motors
All freshwater fishing boats need an electric motor. You are usually fishing for shy fish in calm, clear and sometimes shallow water.
An electric motor helps you stealthily approach the fish. Most modern electric motors do as well
far more.
Bow-mounted electric systems these days have many of the features of GPS "point lock" features and even allow you to set waypoints and operate along a track hands-free.
Being hands free is the key point here. The more you have to play with boa placement, the less you will throw and the more opportunities you will miss.
My advice is to invest in a good electric trolling motor that sits on the bow and learn how to use it. Minn Kota, Motorguide and Watersnake are great products. I've had several of each and currently have a Watersnake GEO-SPOT in my Bar Crusher and a Minn Kota in my small composite glass project boat.
Lowrance and Garmin also make excellent electric trolling motors and work well with onboard electronics.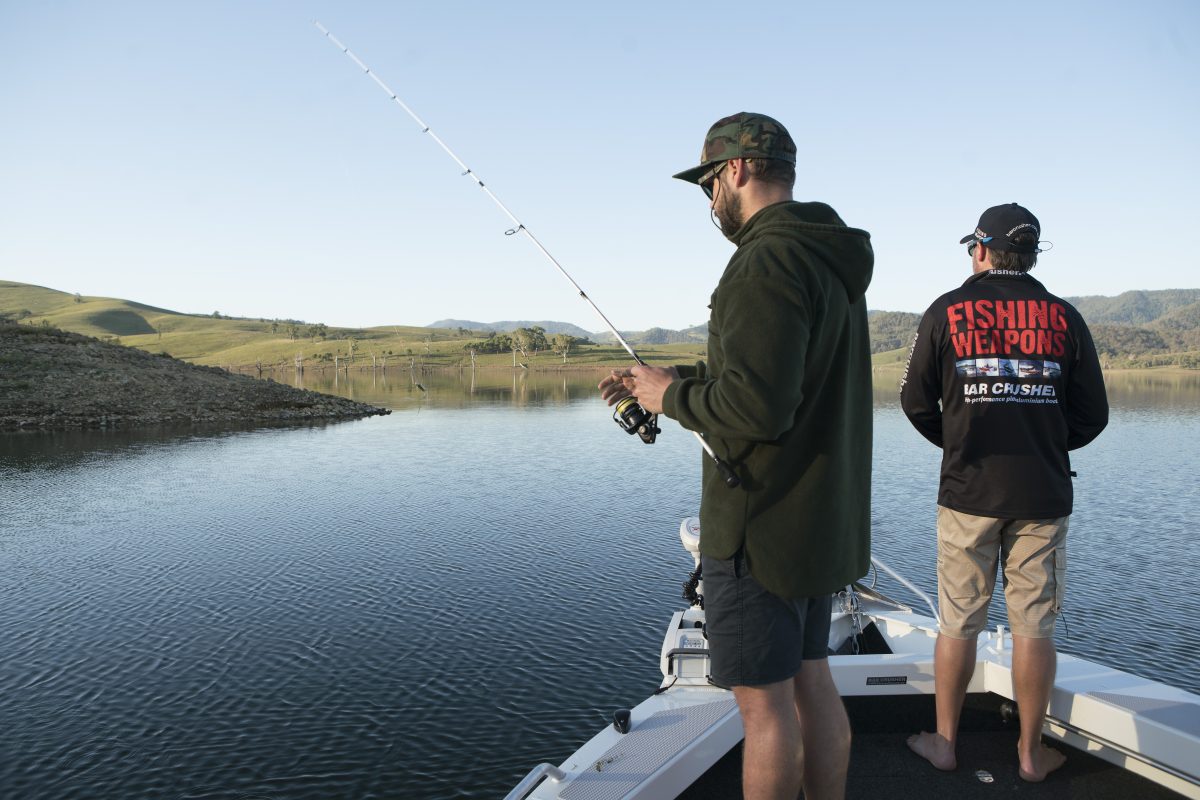 Marine Electronics
Having a good fish finder is just as important as having an electric motor. Understanding how to use it is also crucial.
Rivers and reservoirs suit fish finders. You want something that reveals falls, structure and, of course, fish.
Even entry-level sonars from brands like Lowrance, Garmin, Raymarine, and Humminbird will help you fish and are usually easy to use. Small riverboats, especially those 10-foot flat-bottomed tippers, are well suited to these entrance sirens. They are also quite easy to install yourself.
Lager boats and those better suited to reservoirs can benefit from a more advanced unit from the same brands. My boat has a Lowrance HDS LIVE unit. I also have the Active Target transducer and that is attached to one of Rob Payne's excellent transducer posts.
I am no expert in using Live Target, but there are many freshwater professionals who use this technology with great success. It really is a game changer and the technology is getting better and better every year.
Again, buy the best unit you can afford and learn how to use it!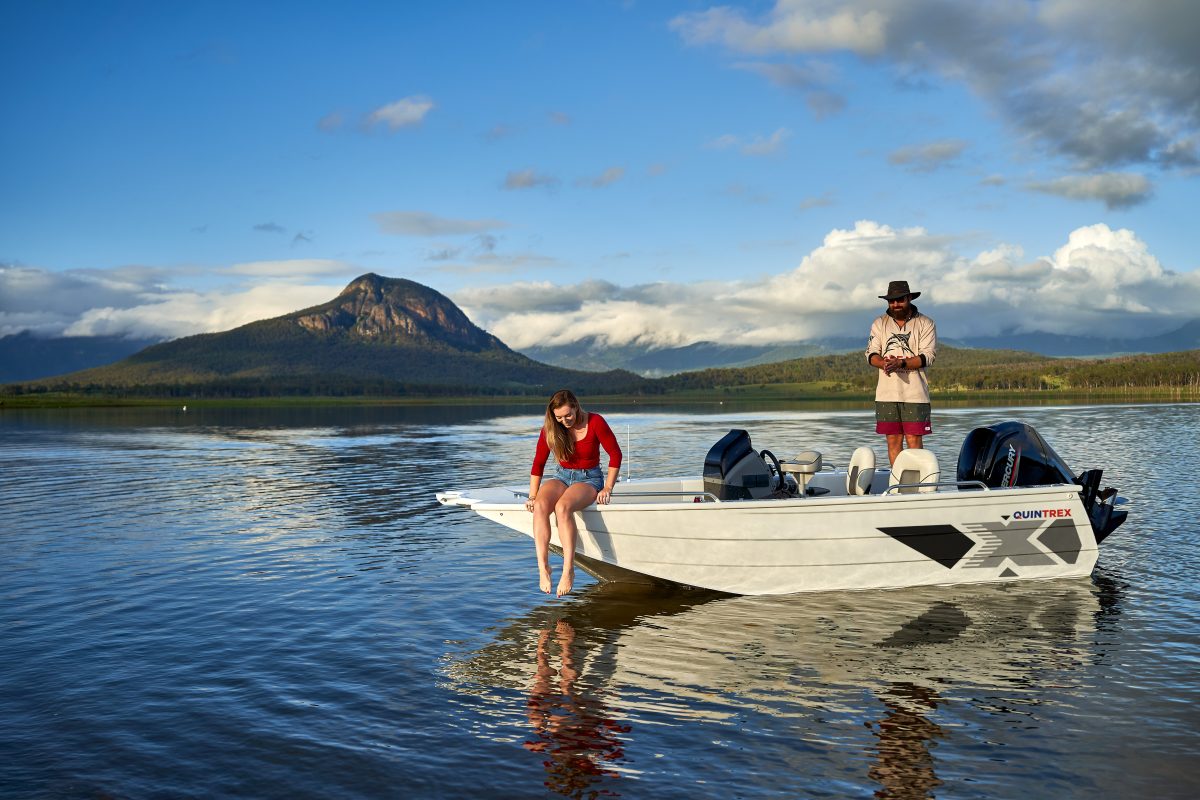 Other accessories
It's important to check your state's rules and regulations and make sure you have the necessary safety equipment. Having a boat with ample storage is helpful in keeping this gear out of your way, but accessible in an emergency.
Make sure your boat has enough rod holders, not only for the stage, but also for fishing. A place to safely store your box/bag or trays is also essential. I always want a nice clean design for fishing, so the more organized you are with your gear, the better.
Carpet or products like SeaDeck are also a useful feature of a freshwater boat. It can get hot on inland waterways and having some land will keep the boat much cooler.
In this sense, a refrigerator is a great idea. I carry a 45qt Yeti cooler on my boat and it's great for storing drinks and food in hot weather and also has plenty of room for bringing the odd fish home.
Livewells are another good feature on a freshwater boat, especially if you plan to compete in tournaments. If this is the case, make sure your life pool is big enough for the tournament you want to fish.
Another common accessory on a freshwater boat is a downrigger. Lake trout have been using them for years and even natives can have success with downriggers. They can be taken in and out of the ship and used depending on your location or species.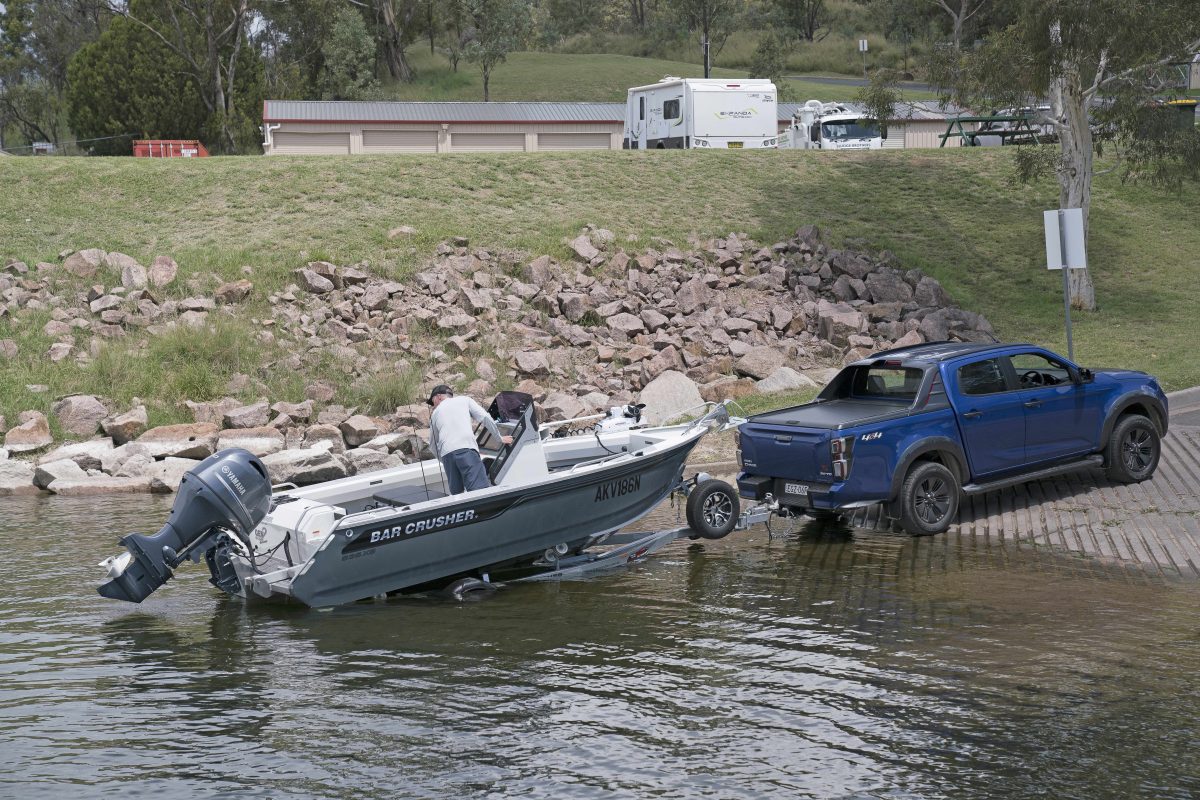 get fresh
Australia has a diverse freshwater fishery. If you regularly fish fresh water or live inland, why not consider setting up a specialist freshwater boat and take advantage of the great freshwater fishing this country has to offer.