Every year, manufacturers introduce new products designed to make anglers more effective on the ice. Innovative electronics provide a clearer picture of what's going on under the ice than ever before. The new shelters offer more fishing space, portability and warmth. Creative lures tempt more fish, and improved rods and reels provide greater feel and fish-fighting capabilities. Here's a look:
Clam Nanook XT Thermal
This two-person shelter features Clam's updated XT design, which offers easier entry and more headroom. It also has convenient side entry doors, so you no longer have to step over equipment or holes to get in. With its full thermal leather, 900 denier fabric, top mesh storage compartment, deluxe seating and 24 square feet of fishing space, this unit is loaded with amenities. ($769.99; clamoutdoors.com)
Otter Vortex Pro Resort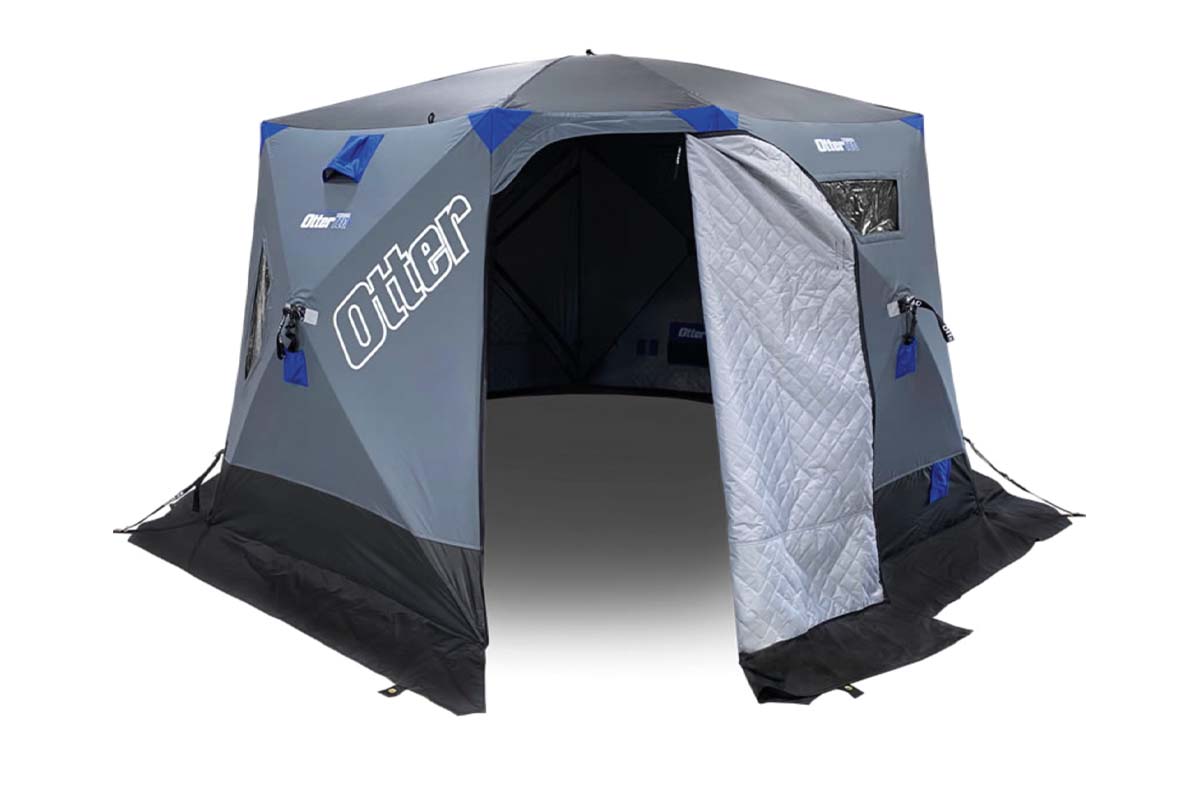 One of several new Vortex Pro-style shelters, the Resort features a new full easy-exit door, Otter's patented ThermalTec fabric layer, and the Ice-Lock anchoring system. Stay warm and safe, and never turn on while you're running out to recheck a tip. ($659.99; otteroutdoors.com)
Eskimo Wide 1 XR Thermal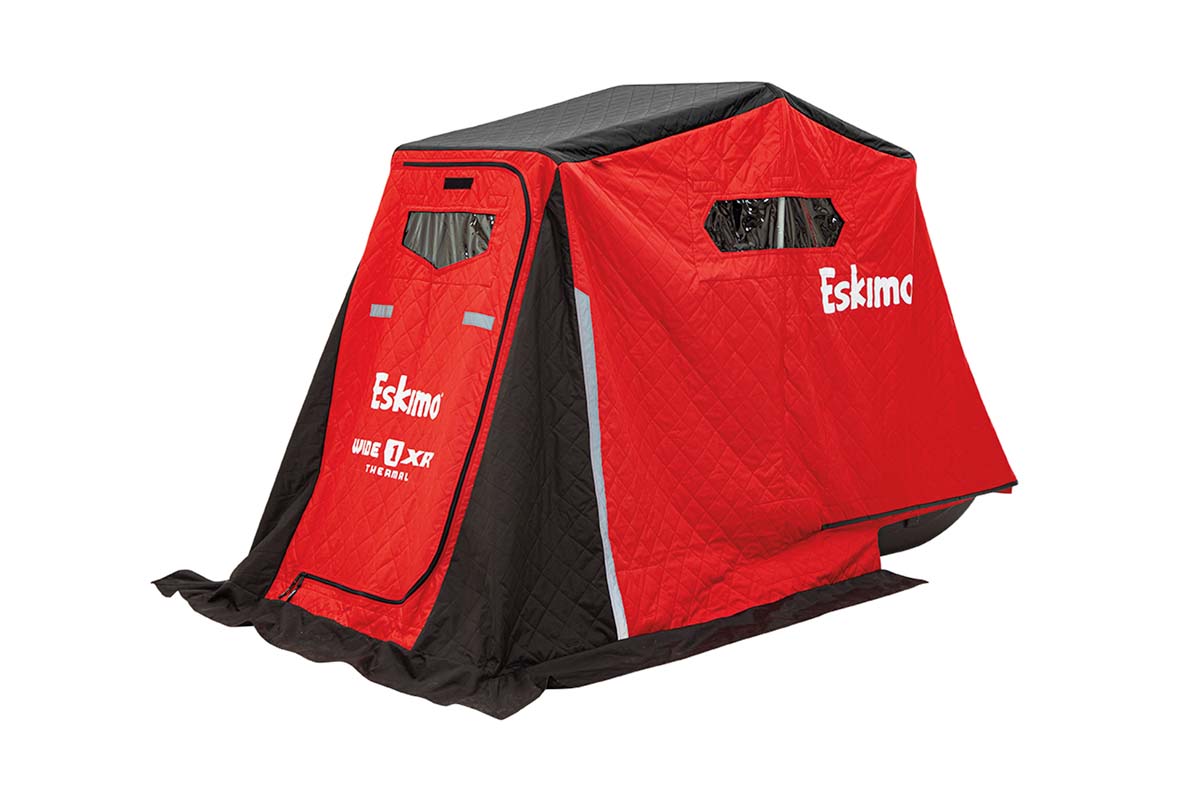 This spacious one-person shelter is the perfect choice for hoppers. An expanding bottom pole creates up to 17.5 square feet of fishing area, and Eskimo's insulated IQ fabric keeps the angler warm and focused on the task at hand. The entire unit weighs just 65 pounds. ($599.99; geteskimo.com)
Humminbird ICE HELIX 9 MSI+ GPS G4N MEGA Live Bundle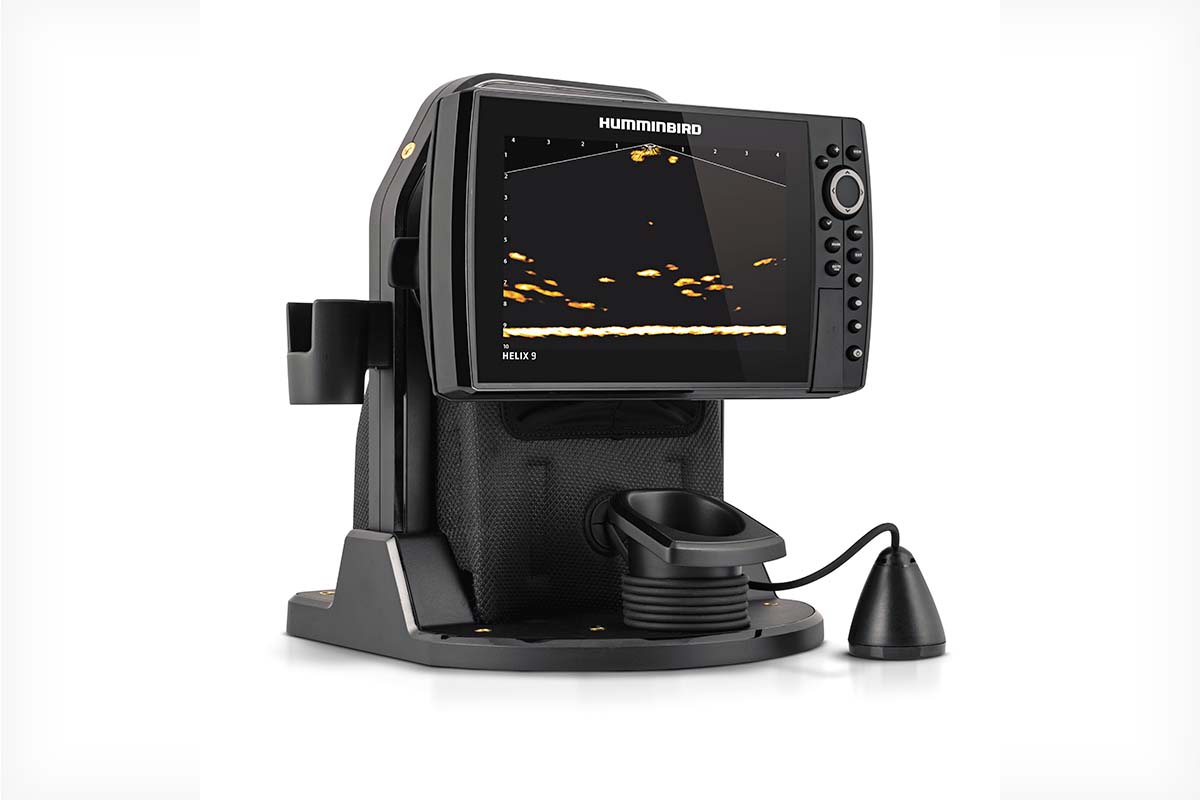 See fish, structure and your bait in real-time on a 9-inch HD LCD screen with Humminbird's MEGA Live Imaging sonar. With a range of 150 feet and multiple view modes (down, forward and landscape), this unit provides extreme fish-finding and spotting power. Add dual-spectrum CHIRP sonar with 3/4-inch target separation and built-in mapping and GPS capabilities, including AutoChart Live Ice, and there's almost no limit to what you can do. In addition to the transducers and fish finder, the package includes a new ice launcher and a 20 Ah lithium battery, among other items. ($2,999.99; humminbird.johnsonoutdoors.com)
Garmin LiveScope Plus Ice Fishing Bundle LI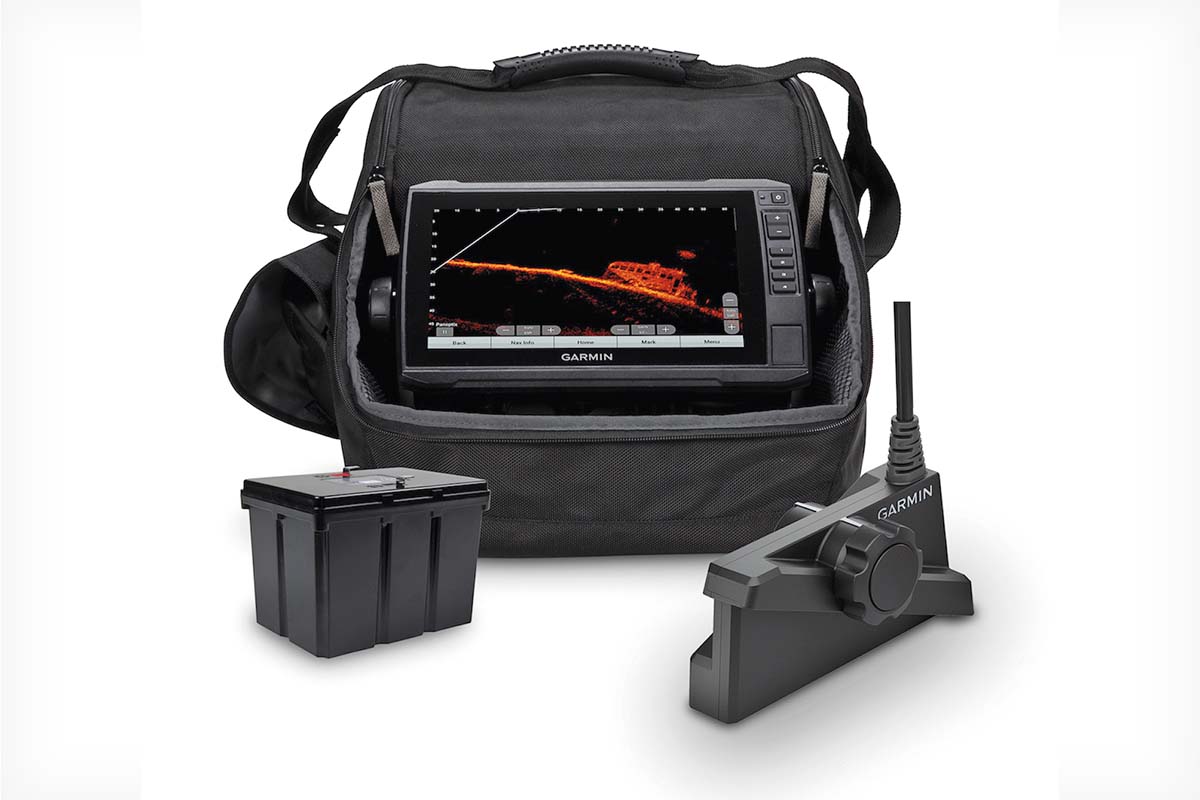 This package combines Garmin's new LiveScope Plus live scanning sonar with its 93sv UHD touchscreen fish finder, a rotating pole transducer mount and a rechargeable lithium battery. LiveScope Plus improves screen clarity, transducer sensitivity and target separation (35% improvement over existing system). You can now identify and separate targets as small as 14 inches at distances of 100 feet from the hole. With forward and down modes, you can see structure and fish 200 feet in any direction. It also comes preloaded with LakeVu G3 maps. ($3,249.99; garmin.com)
Lowrance Explorer Series Ice Fishing Pack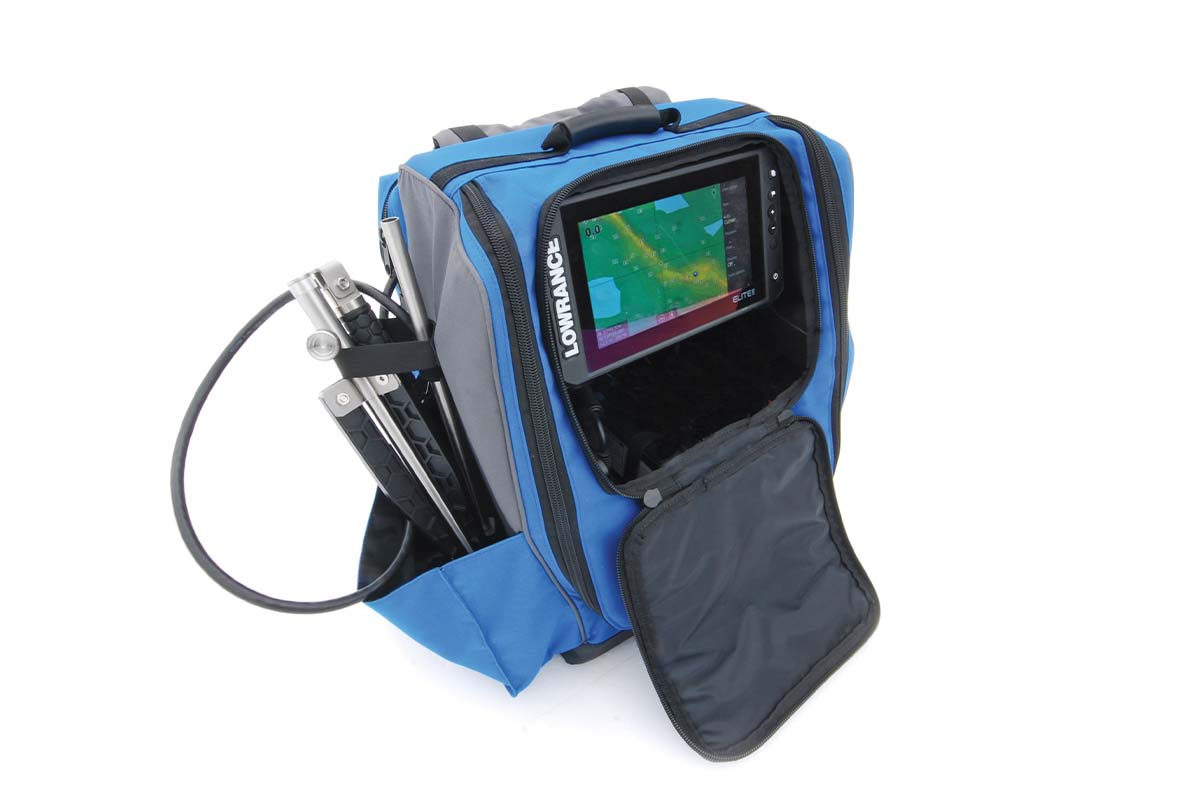 The Explorer Ice Fishing Pack combines Lowrance's Elite FS9 Fish Finder/Plotter Display with ActiveTarget Live Sonar, a 24 Ah Lithium Battery, a new Transducer Stick for Down, Forward and Scout modes and a bag ice fishing and a premium shuttle frame. With ActiveTarget live sonar; 3-in-1 active imaging sonar with CHIRP, SideScan and DownScan; and preloaded C-MAP Contour+ graphics, this unit is a feature-rich option. ($2,599.00; lowrance.com)
Lithium battery Vexilar 12V Max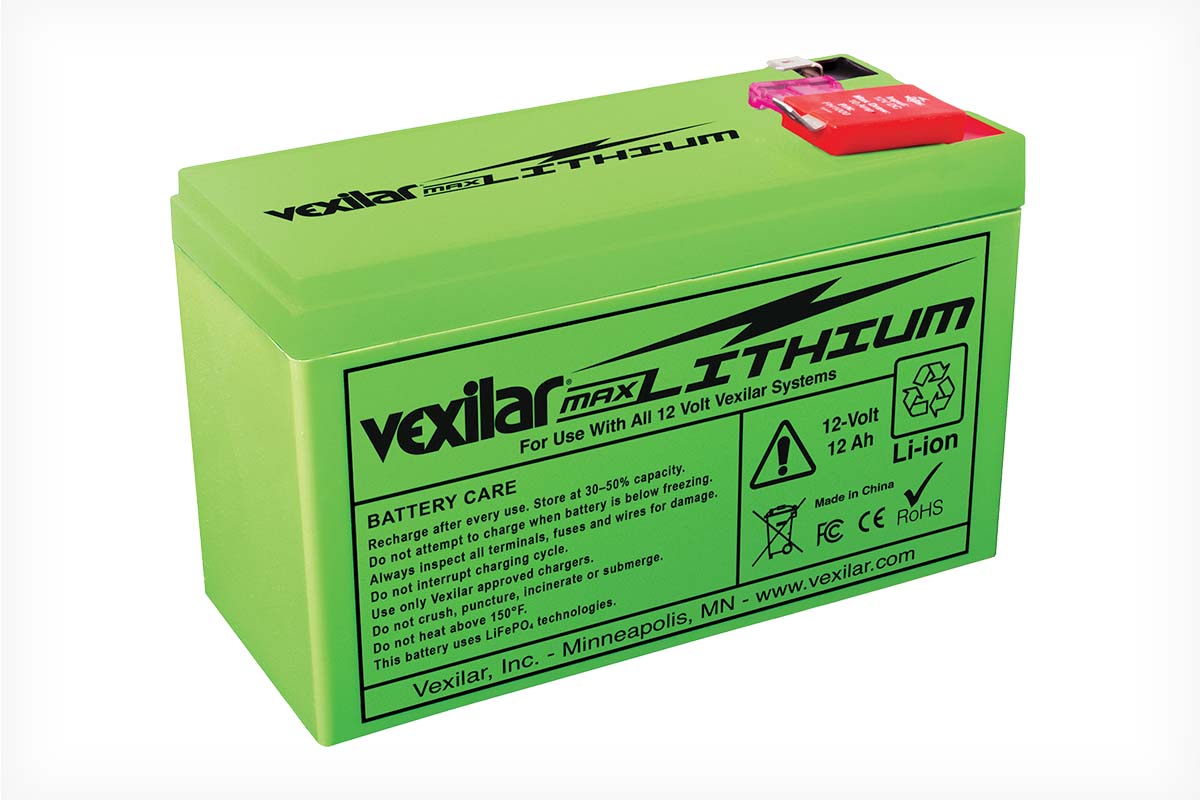 This lightweight 12V/12Ah lithium battery is built as a replacement for the existing 12 volt SLA batteries in current Vexilar flashers/packs. It offers nearly 50 percent more runtime with Vexilar sonar units at about half the weight. It is a ruggedly constructed, high capacity, fast charging battery compatible with the current Vexilar fully automatic 1 amp battery charger or the new recommended V-420L 2.5 amp quick charger. ($100; vexilar.com).
Clam Katana Combo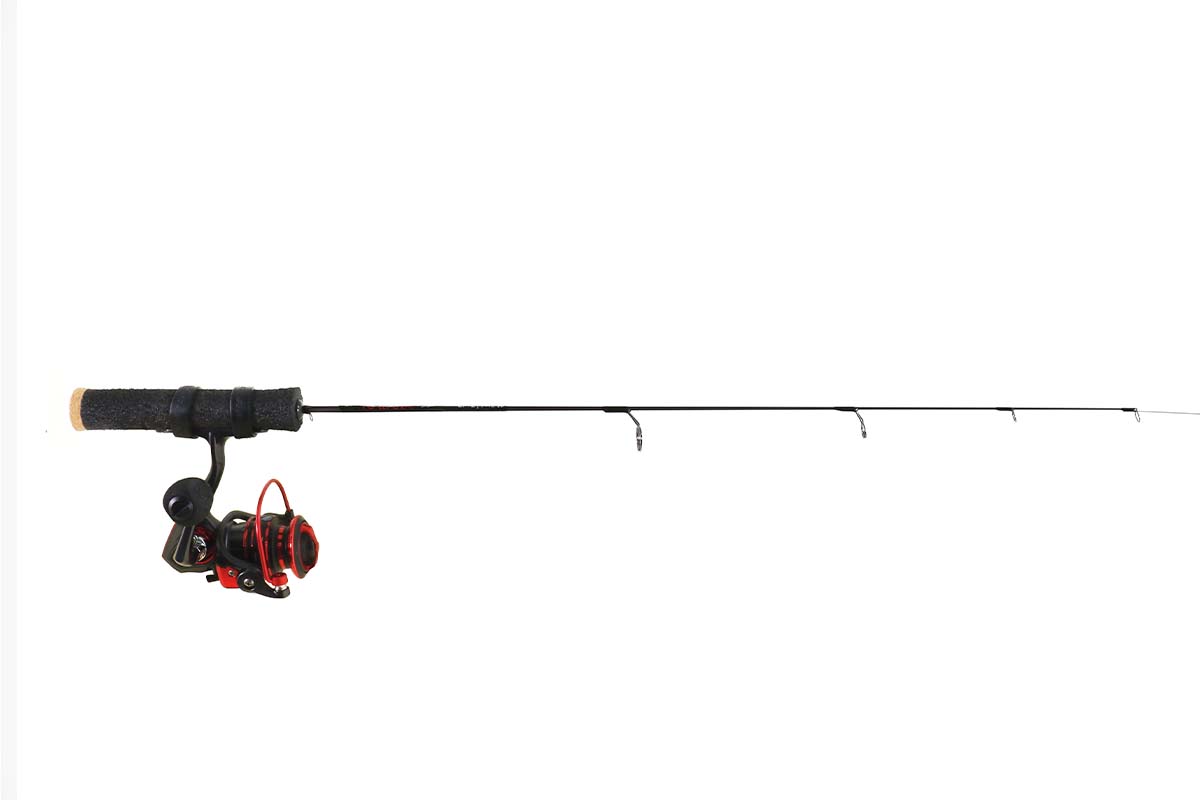 This combination combines a solid graphite rod and a comfortable light Tsuka grip with the new Katana reel from Clam. The reel's 6+1 ball bearings and SF drag system ensure incredibly smooth and efficient operation, while the rod's tough carbon blank stands up to tough fish. Available in nine actions to target everything from panfish to larger predatory species. ($89.99; clamoutdoors.com)
Skandic ice series rods from St. Croix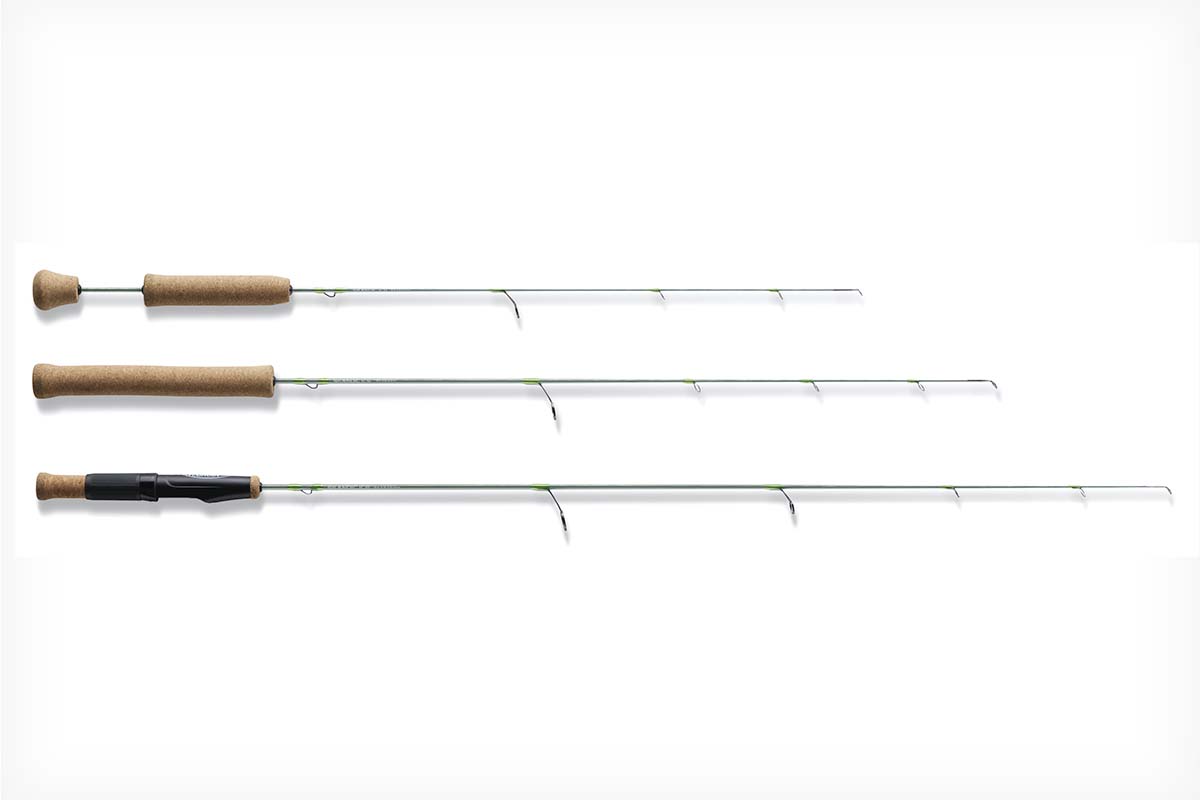 The Skandic series includes 12 models that range from 24 to 36 inches in length and cover everything from ultralight to high power. The rods are handcrafted in precision tapered solid carbon blanks for a combination of action, sensitivity, control and maximum strength with minimal weight. They also use the new Seaguide Delta TYG guide rail for more efficient line control and management. ($75.00–$110.00; stcroixrods.com)
Daiwa Procyon MQ LT
This feature-packed reel uses a monocoque body for rigid support, resulting in more torque and power and longer gear life. It also uses Daiwa's Air Rotor system, Advanced Tournament Drag (ATD) and a tubular bail to reduce weight while minimizing flex, flex and breakage. ($179.99; daiwa.us)
Clam Tatsumi Reel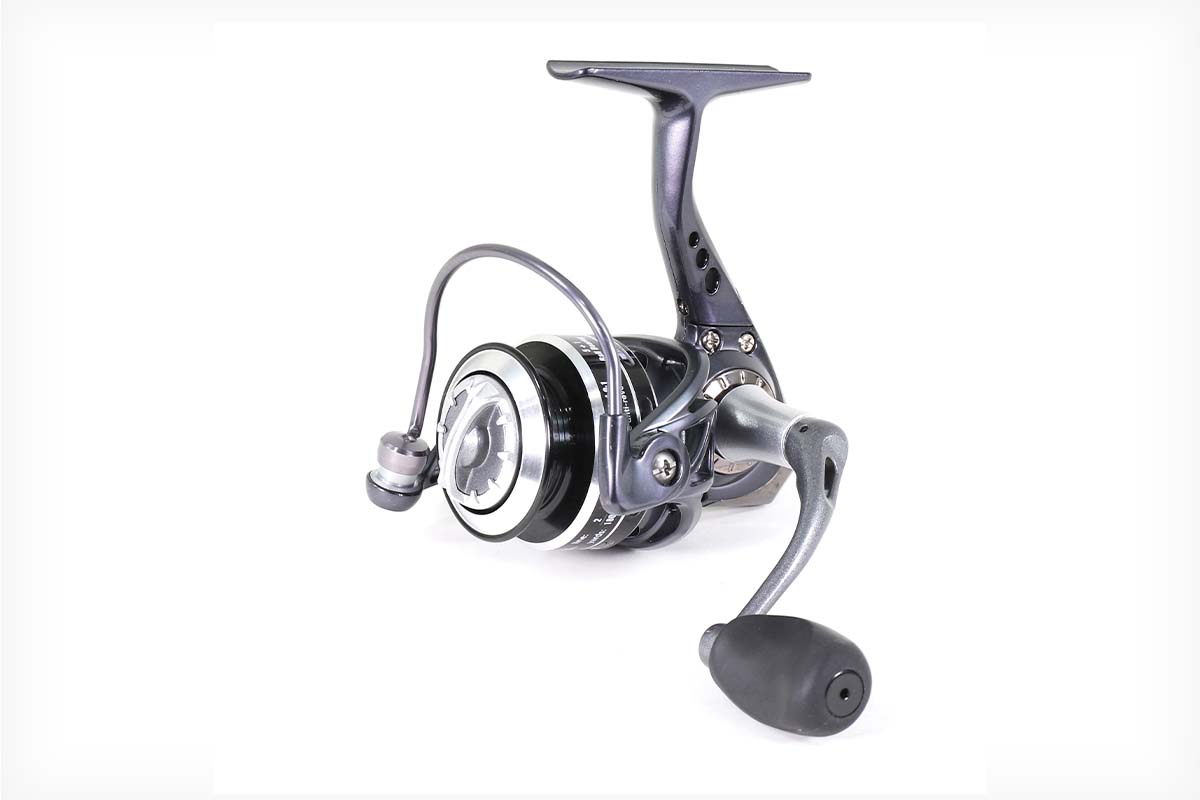 This reel's buttery smooth drag resists big, powerful fish, and its 5+1 coated bearing system delivers flawless performance. Other features include a wide shaft that produces less line spooling and an instant reverse system, among many more. ($69.99; clamoutdoors.com)
Reading Ceymar ODT Reel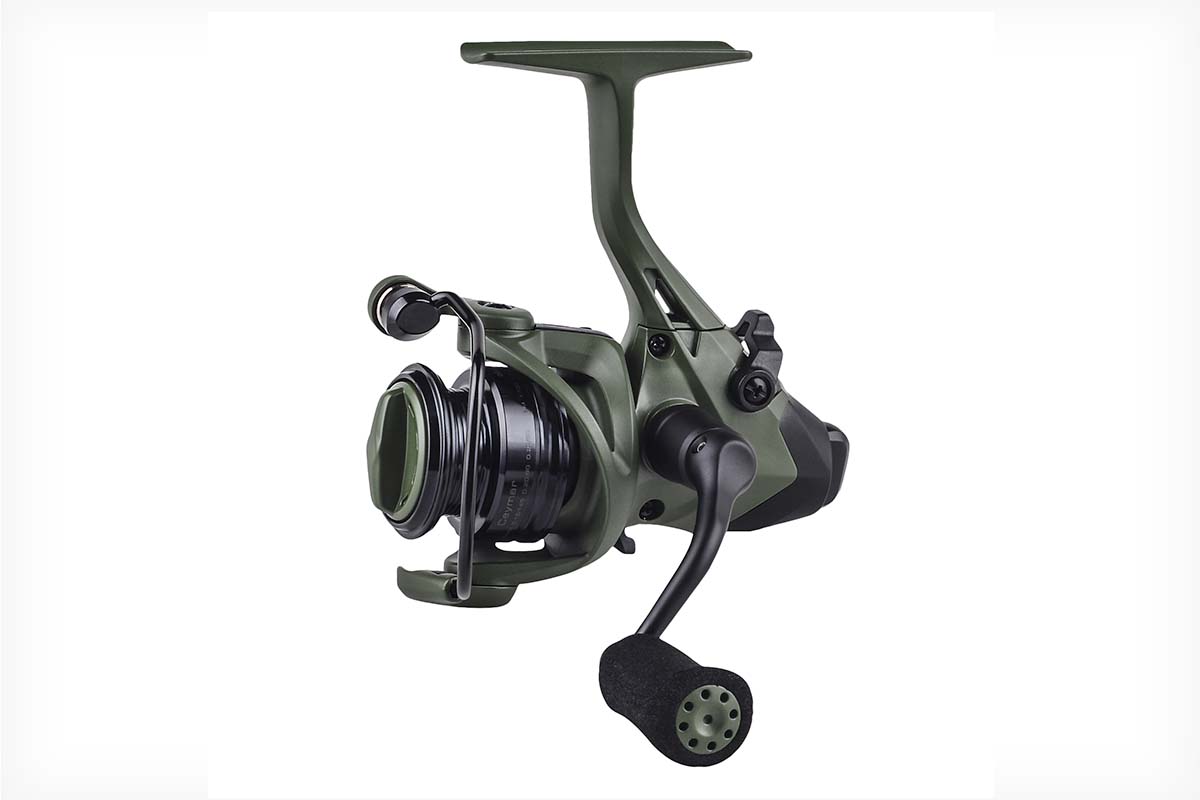 The Ceymar ODT combines amazing looks with great performance. Highlights include the lightweight, ported coil, black rotor, and matte olive green styling. Meanwhile, an 8-bearing system with a Quick-Set anti-reverse and a drag that reaches 22 pounds make this a powerful choice. Available from 500 to 4000 sizes and in standard and bait feeder models. ($63.99–$94.99; okumafishingusa.com)
Reading Fina Reel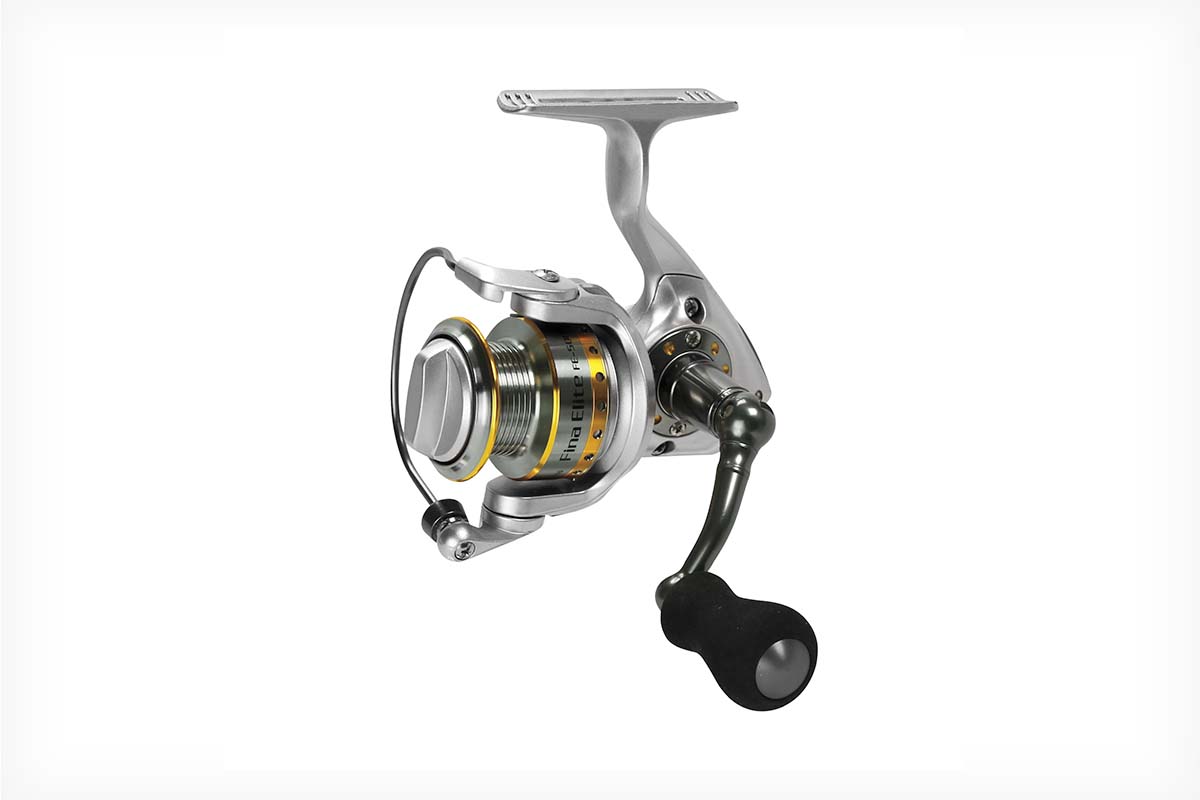 A great budget option, the Fina has a multi-disc oil felt drag system, a Quick-Set anti-reverse roller bearing and an EVA handle knob. There are three models: Standard, Pro and Elite, each offering a different number of ball bearings. All are 500 series reels. ($19.99–$29.99; okumafishingusa.com)
Clam Pinhead Pro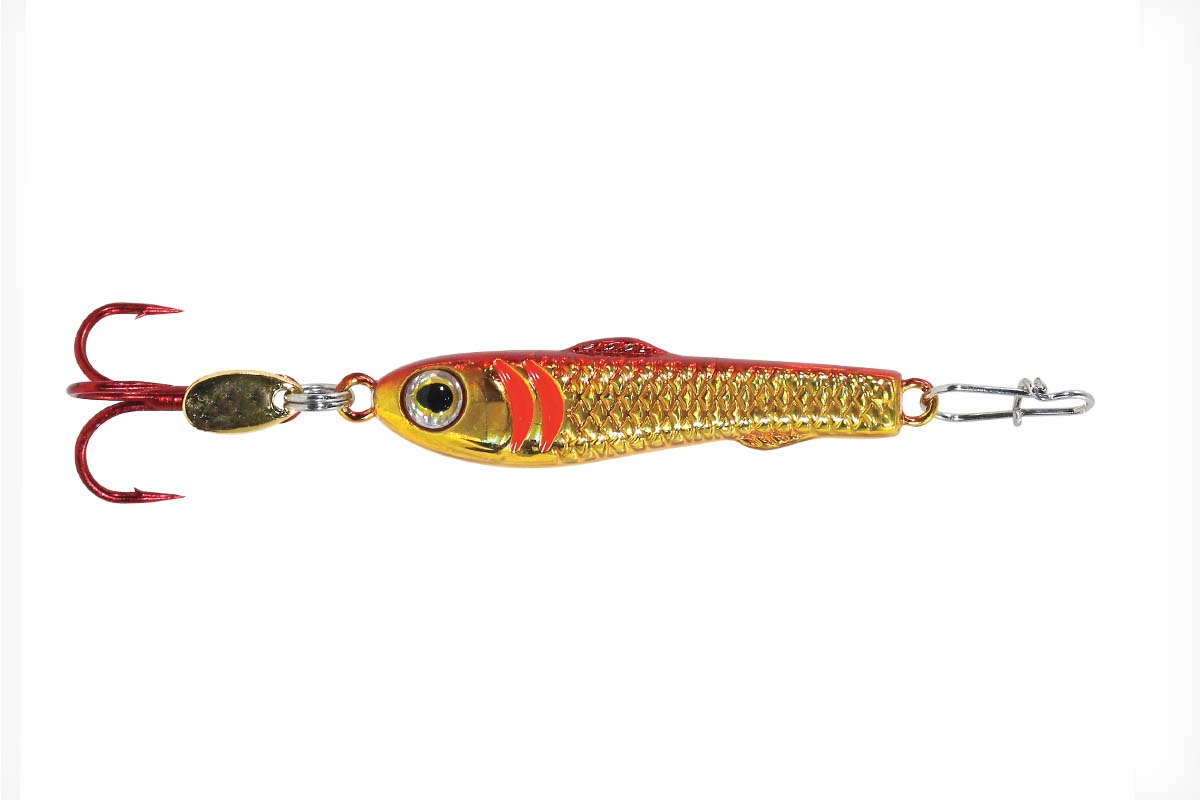 Clam's classic Pinhead Mino, an ice fishing staple for many anglers, gets an update this year in the form of the next generation Pinhead Pro. The new Pro is made from an environmentally friendly zinc alloy that also provides a unique flash, sound and vibration in the water. It is a large wounded minnow profile that descends quickly and calls out to the fish for a closer look. Also available as an articulated model. ($6.99; clamoutdoors.com)
FishLab Bio-Minnow Vertical Jig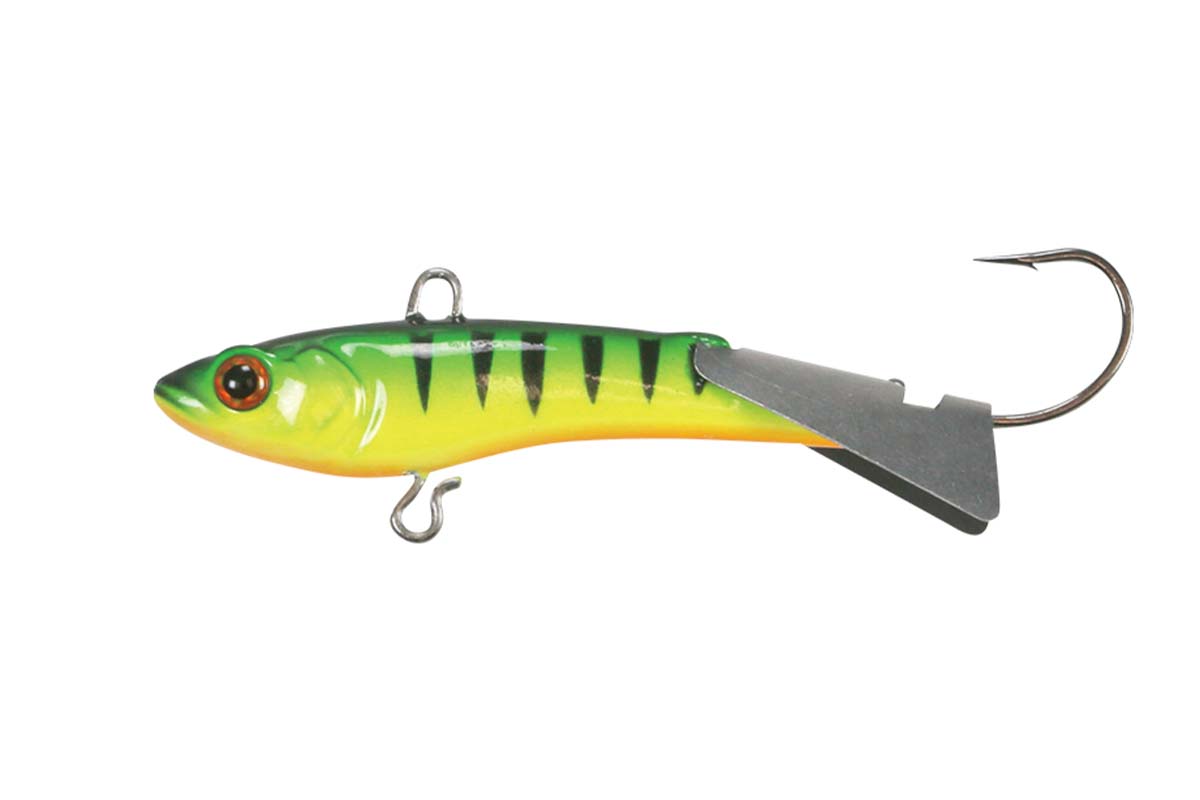 This innovative jigging lure features a metal tail that users can adjust for an aggressive side-to-side dart action or a more traditional up-and-down action. It's tough enough to take the abuse of rock reefs and other hard cover. ($6.99; fishlabtackle.com)
VMC bull spoon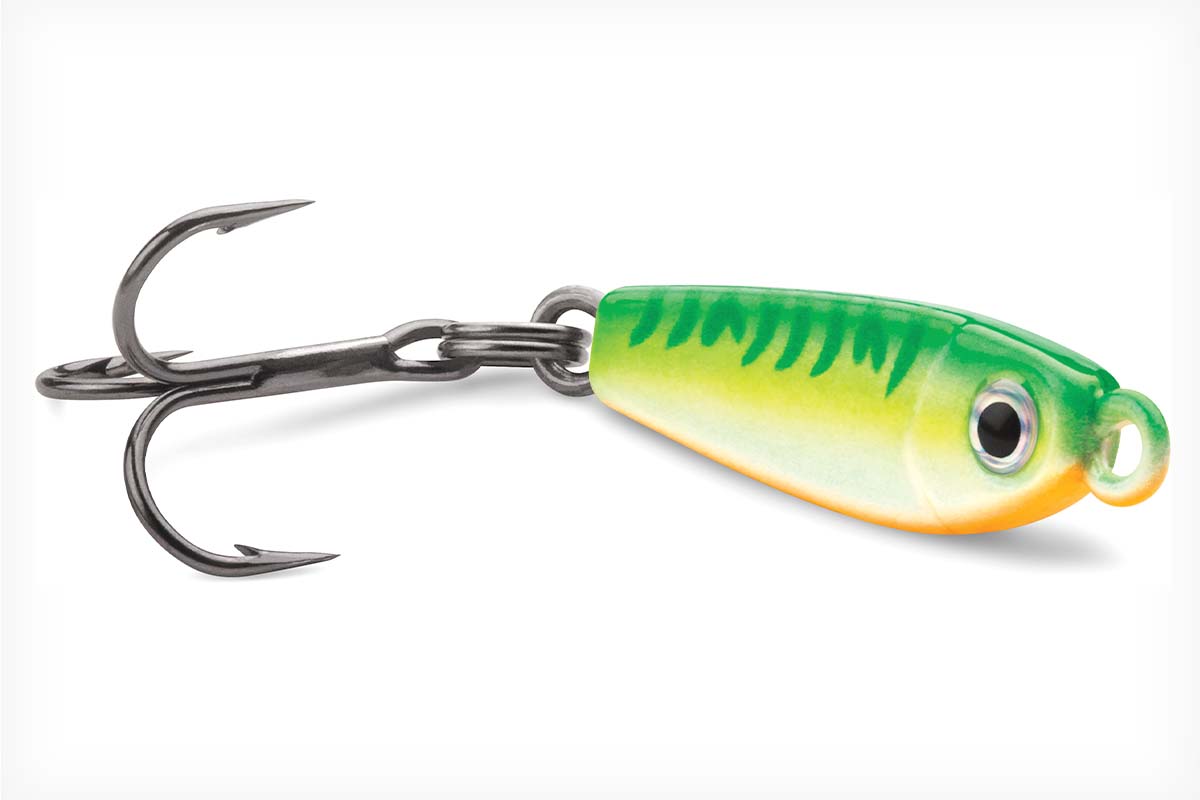 This fast-sinking, fish-shaped spoon has exceptional wound bait action and a realistic 3D holographic eye. To ensure strong connections that withstand head-shaking fish, use an ultra-sharp MC treble hook. Available in many colors including UV and Glow options. ($3.79-$3.99; rapala.com)
Northland Tackle Rigged Tungsten Jigs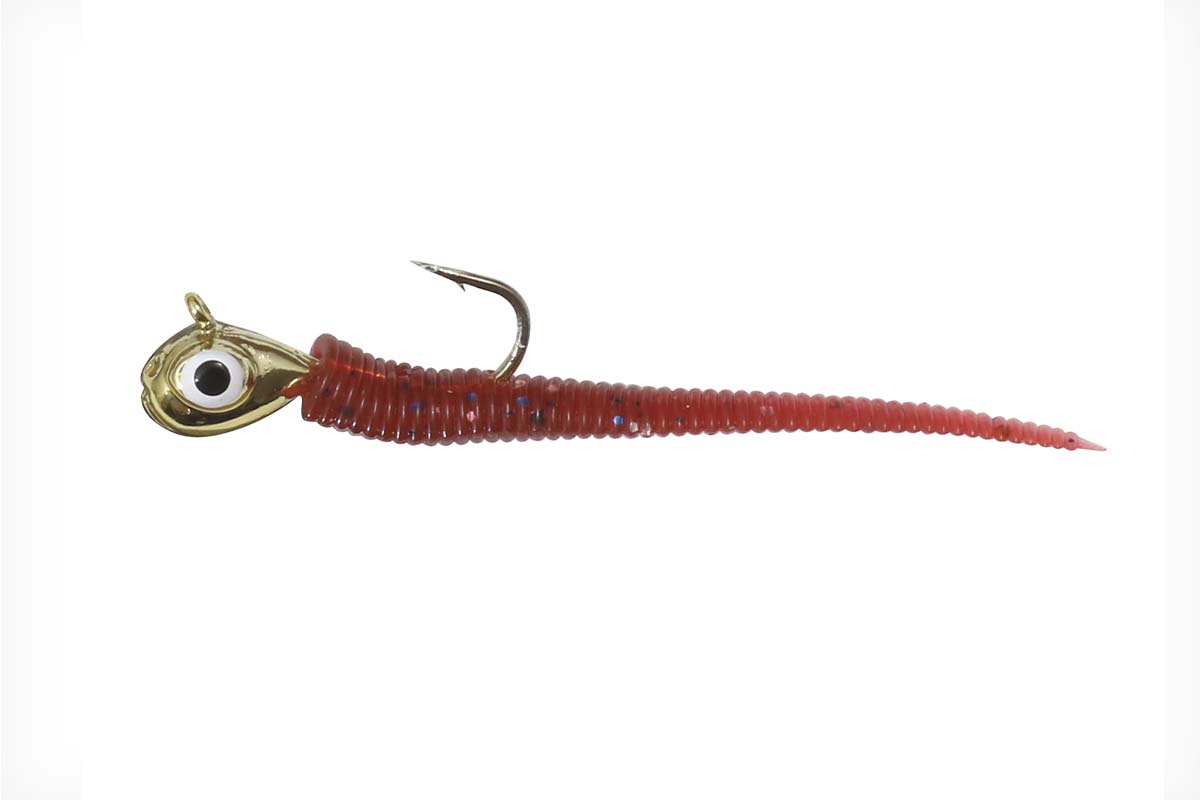 Heavy-for-its-size, fast-sinking tungsten rigs remain popular with ice anglers, and Northland has three new offerings for the ice season: the Rigged Bloodworm, the Mini Smelt, and the Mayfly. Each has a Mud Bug tungsten head and ultra-realistic smooth body. ($8.59/2 machines and 3 tails; northlandtackle.com)
Acme Tackle Mick-E Tungsten Jig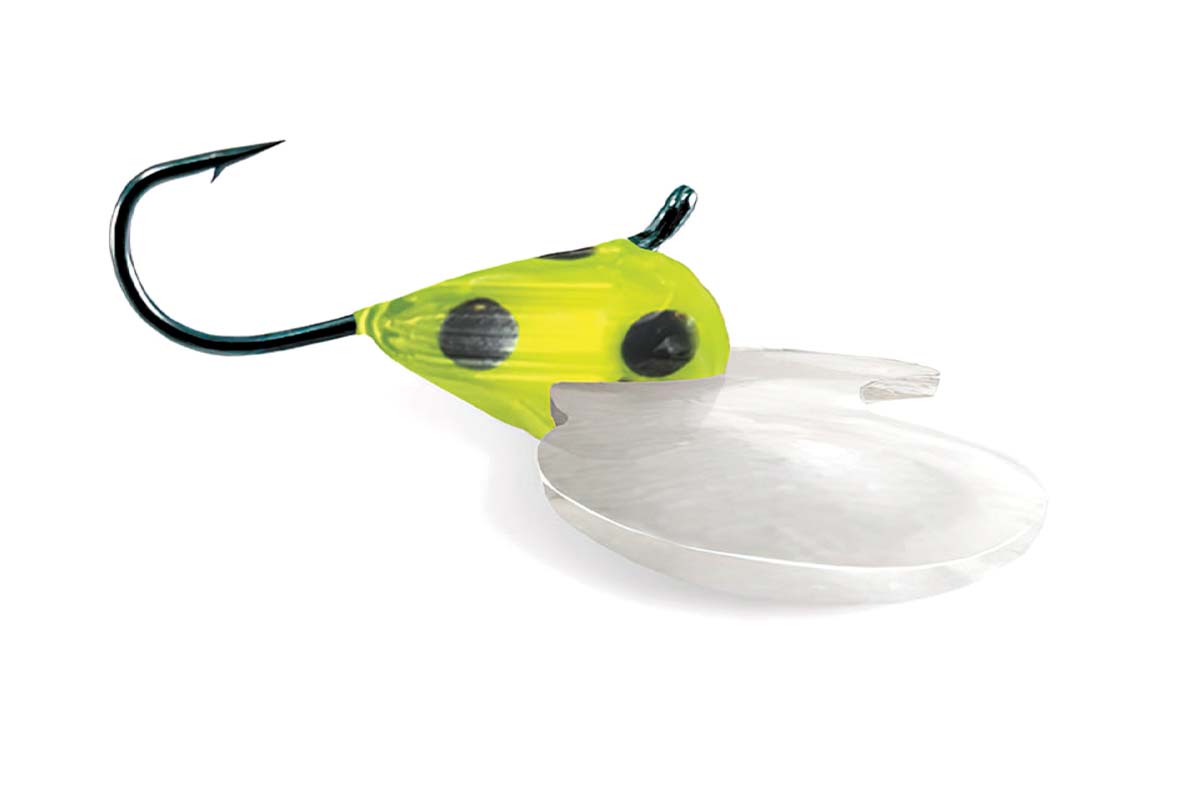 With its unique "Mick-E" ears that look like a crankbait lip, this jig glides and dances in the water, producing a casting action like a real underwater bug. It is available in three sizes and a variety of colors. ($5.49; acmetackle.com)
FishLab Bio-Shad Tailspin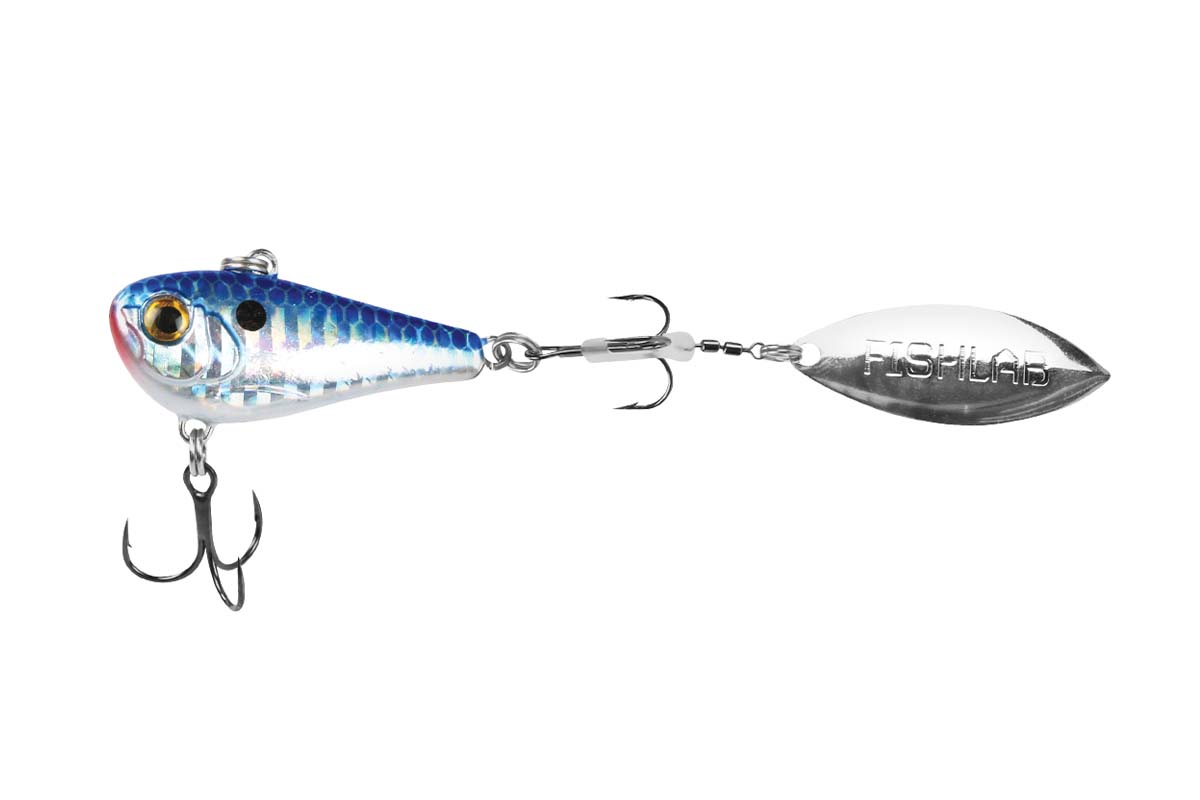 This lure combines a realistic shad body shape with a willow blade for flash and vibration and an ultra-sharp Owner treble hook to keep fish planted during the fight. It is available in two sizes and six popular colors. ($7.99; fishlabtackle.com)
Northland Tackle Level Predator Tube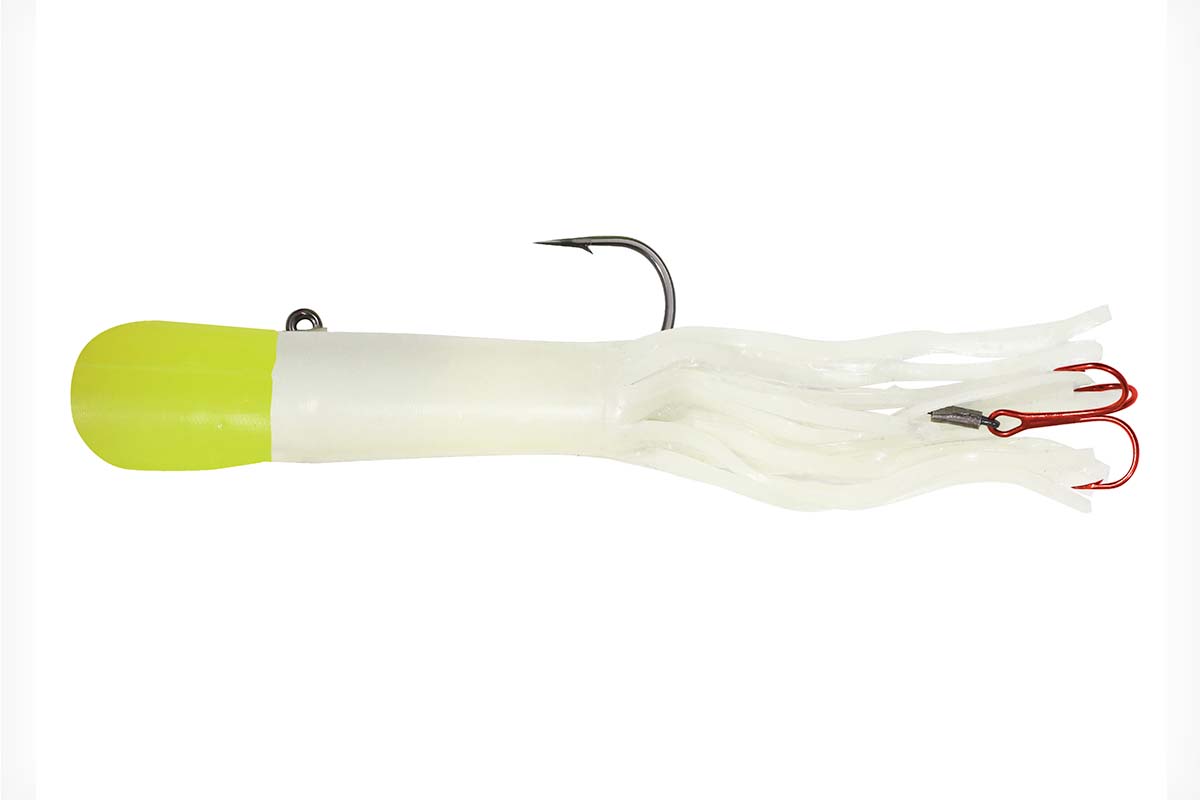 Perfect for lakers, pike, walleye and other predators, this rigged tube jig features a soft, chewy body that swims and casts like a dying lure. Its unique level head design allows it to hang horizontally at rest, while a sturdy molded hook and sharp blood red punch hook help solid hooks on big fish. Available in four colors and three sizes. ($7.99–$8.99/1 rigged and 1 extra tube, northlandtackle.com)
Reef Runner Tungsten Crawfish Leaf Bait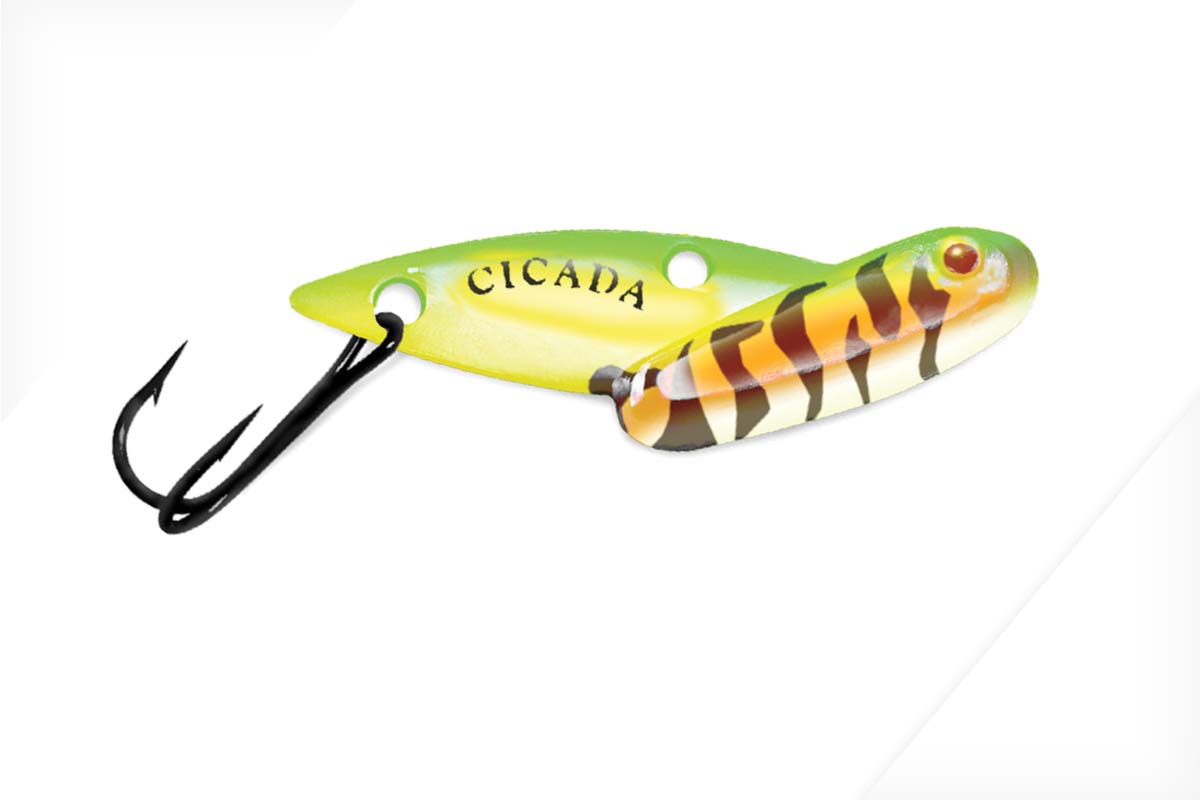 Reef Runner's proven Cicada gets a tungsten upgrade this year. The blade bait has a casting and flapping action on the fall and a unique vibration when pulled up. And, because of its tungsten makeup, the 3/32-ounce blade can be fished deep. ($5.49; acmetackle.com)